Øg din åbningsrate brug: 30 – 60 – 90 – 180 dages reglen
Det handler om at have rene lister, med flest mulige aktive deltagere og have så høje åbningsrater som det er muligt. Jeg arbejder altid med en gylden grundregel der sikre, at mine lister altid er relativ rene og består af emner der stadig ønsker at modtaget mine budskaber.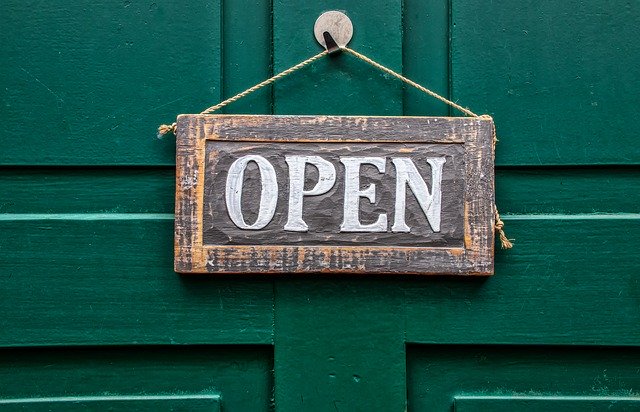 30 – 60 . – 90 – 180 dagens reglen B2C / B2B
Findes der en universal grundregel indenfor emailmarketing? – Måske findes der her lige så mange "gyldne regler" som der findes folk der arbejder med denne kanal. Men ét er altid rigtig, det handler om at sikre at du har høje åbningsrater på dine mails.
Reglen jeg arbejder med …
Reglen gå i sin grundform ud på at få så højre gennemsnitlige åbningsrater på nyhedsbrevene som det er muligt. Jeg finder at denne regel kan anvendes inden for både B2C og B2B, men det er en rette snor og afhænger af hvor ofte man sender ud. Her baseret på at der sendes én mail om ugen.
30 dage – segmentet.
Dette består af emner der har åbnet et nyhedsbrev inden for de sidste 30 dage, og udgør dermed dine mest engagereret modtagere, det er de mest aktive. Dette segment vil i sin natur også som udgangspunk modtage alle nyhedsbreve der sendes ud.
60 dages – segmentet.
Modtagere der ikke har åbne noget fra dig i 60 dage, de er dem jeg tager med først på måneden, hvis det er B2C jeg arbejder. Det er på denne tidspunkt der er den største chance for at de er motiveret, da det er her de fleste har modtaget løn og dermed kan være i markedet for min ydelse / produkt.
90 dages – segmentet.
Disse har potentielt modtaget 8 (9) nyhedsbreve uden at åbne. Der er et hul her mellem 60 dage og 90 dage. Jeg sender kun til 90 dages segmentet hvis det er sådan at jeg har et rigtig godt tilbud, eller en meget spændende nyhed.
180 dages – Sun set mails …
Er vi ude i 180 dage siden de har åbnet noget (mellem 91 og 179 dage) Sendes der kun kommunikation til dem, hvis der er tale om fx Black Friday, Påske tilbud eller sommersales …
Det er KUN de mail der er forventet at absolut høj åbningsrate på forhånd, ellers er disse emner ikke interessante at sende til … Sun set mailen – Disse 180 dages emner der ikke har reageret på mindst 12 mails, får en sidste chance.
Jeg sætter altid et sun set flow op, hvor jeg takker for denne gang, og er har de en chance for at melde ind at de stadig ønsker nyhedsbrevet. Gør de ikke dette bliver det slettet fra listen. Det er ikke længere aktive emner, og de kan i værste fald betyde at min liste (og domæne) ender på SPAM-listerne …
Hvad er en god åbningsrate?
Det er lidt svært at svare på, men du kan her finde en oversigt fra klaviyo delt op på brancher. Undersøgelsen giver en god retningslinje.
Mere om segmenter
Der er meget mere i det at bruge segmenter, men det må vi se nærmere på i fremtidige udsendelser her på "The Morning Show"
Se mere Business og marketing hacks her