Webshop uddannelsen
Vil du gerne have succes med din webshop – Så er dette modul-opbygget kursus noget for dig!
Pris pr. modul kr. 995,- + moms.
Du kan vælge alle eller et modul, som du vil.
Webshop uddannelse – modulopbygget
Uddannelsen indeholder følgende moduler
BEMÆRK: Du vil på uddannelsen have mulighed for at inddrage din egen webshop,
så de opgaver du kommer til at løse på kurset er i forbindelse med din egen webshop eller website. 
SEO modul 1
Modulet tager 4 timer, med undervisning.
Hvor vi kommer igennem basis omkring SEO, formatering, struktur på dine tekster, brugen af billeder, søgeordanalyse, intern linkbuilding, og vi ser kort på brugen af CHAT GPT.
4 timers varighed
SEO modul 2
Vi bygger videre med tekster, og brugen af Chat GPT til produktion.
SEO strategi, cluster strategi og brugen af andre værktøjer til at lægge en strategi. 
Brugen af video og ikke mindst billeder til dine indlæg, blogs og landing pages. 
4 timers varighed 
Email marketing modul 1 (Klaviyo, bruges som eksempel)
Vi kommer omkring basis i email marketing. Ser på hvordan du undgår at ende i SPAM hos dine modtagere, og du vil få forståelse for hvordan du starter din kundeklub op. 
Vi kommer til at se på basis flows, og sigups. – Og hvordan du kan skabe godt indhold, til dine nyhedsbreve.
4 timers varighed 
Email marketing modul 2 (Klaviyo, bruges som eksempel)
Vi samler op på modul 1 – og arbejder i dette modul med avanceret segmentering, og flows der vil være med at øge din omsætning i din webshop.   
Vi ser på de mange muligheder der er email marketing (klaviyo), avanceret brug af popup, og opbygning af kampagner. 

Smagsprøve på kurset …  
Her finder du en lille smagsprøve af kurset 
Det er fra en live udsendelse på YouTube
Det vil give dig en ide om hvem jeg og hvordan jeg underviser. Der er dig en kæmpe forskel på en video og det at være i samme lokale. 
Jeg tager meget gerne konkrete eksempler op i undervisning, og meget gerne med udgangspunkt i de problemstillinger som kursisterne kommer med.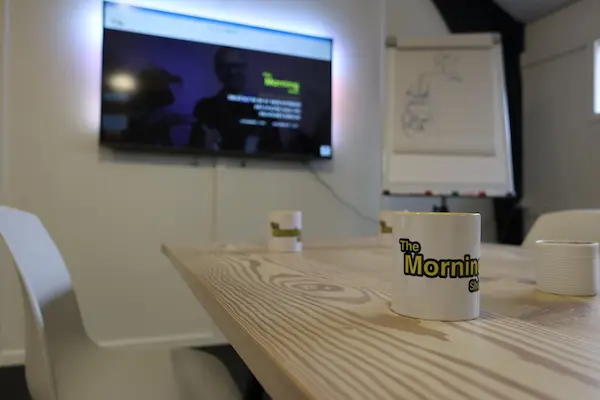 Tid og sted for modulerne 
Modulerne finder sted i vores lokaler på:
Eliassensvej 100a, 6000 Kolding.
Der vi være morgenmad, samt frugt, kaffe, te og vand til rådighed under hele forløbet.
Start kl 0900 – afsluttes kl 13:00
Datoer der er åbne finder du herunder
Priser
Prisen på et model inkl. forplejning er kr. 995,- + moms
Afbud – Aflysning
Såfremt at et givet modul ikke bliver afholdt, vil det fulde beløb blive betalt tilbage.
Du afmelder 
Såfremt at du vælger at melde fra vil du ind til 45 dage før kurset afholdes få 70% retur.
Ind til 14 dage før 50%, sidste frist for at melde fra er 7 dage før kurset bliver afholdt.
Har du spørgsmål så kontakt os gerne på tlf. 70 60 56 63 eller send en email til 

[email protected]
Se de åbne pladser og tidspunkter herunder: